Rissi @ Finding Wonderland
submitted this wonderful idea to
That Artsy Reader Girl.
Today, I'll be listing the first 10 books I ever reviewed! It'll be a trip down memory lane for all of us!
I reviewed this book way before my blog was even about books! It's the first book I ever reviewed on here- and I have to say, it got me pretty hooked to book reviews!
I'm still not sure what I was thinking when I wrote this review! It was a paragraph about suspense and then a little bit about genre...
I've done my fair share of Rainbow Rowell reviews over the years- and while this wasn't the first book of hers I read, it was certainly the first book of hers I had the courage to review!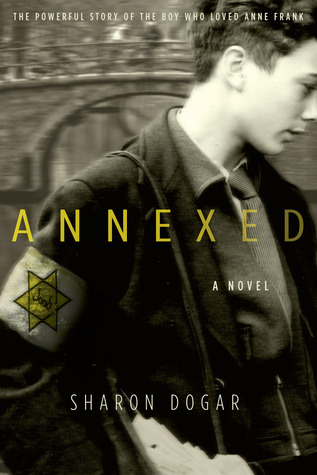 A historical fiction that tries to tell the story of Anne Frank from Peter's eyes.
Reviews are getting better- this one definitely has more details than the Carry On review.
I think this is where I started figuring out that I loved Historical Fictions- and hopefully my review shows that!
Not a huge fan of my review- but definitely a fan of this book! I'd recommend it to any type of reader!
This book brought me into my second Big Book Challenge, and thankfully the world of better reviews!
I distinctly going through a phase where I read just Christie's- but I'm not sure why I didn't review more...
Back in the days when I used to raid my mom's collection for books to read- not the other way around!
So there you have it- the first 10 books I ever reviewed (and the links to my reviews)! Have you ever gone back and looked at your first anythings (artworks, compositions, performances)? What did it feel like? Let me know in the comments below!